COUNTDOWN TO
LE TOUR DE LANGKAWI 2023
Press Release
TERENGGANU SPONSOR LTDL'S BEST OF ASIA JERSEY
September 12, 2023  |  Press Release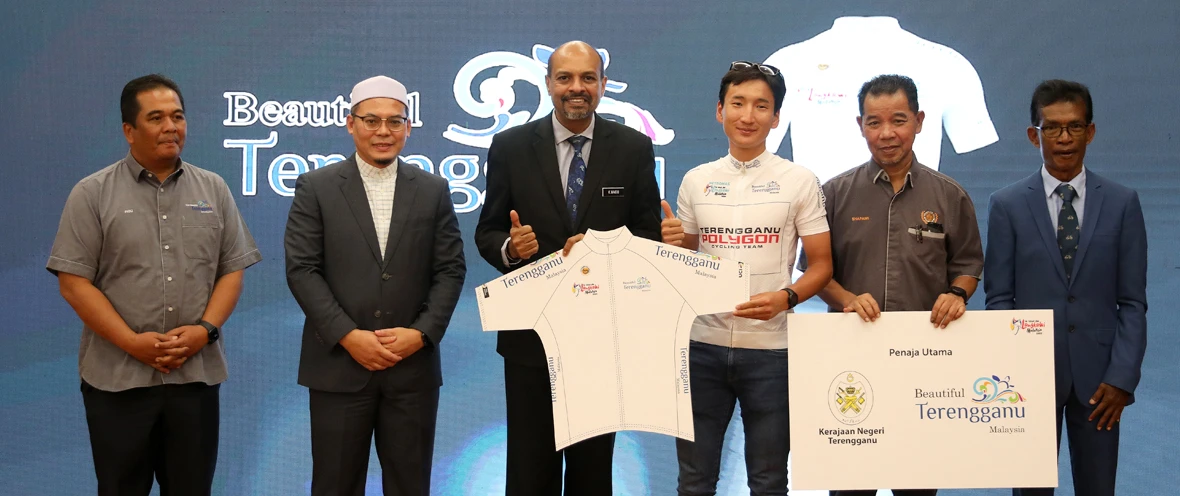 Organiser of Le Tour de Langkawi 2023 (LTdL), National Sports Council (MSN) today introduced Terengganu state government as the main sponsor for the 27th edition of the race that will start in Kerteh on September 23.
Secretary General of the Ministry of Youth and Sports (KBS), Dr Nagulendran Kangayatkarasu, said the ministry is very grateful to the state government of Terengganu and Terengganu Tourism as they were the first to verbally give their willingness to sponsor LTdL 2023.
Speaking on behalf of the Minister of Youth and Sports Hannah Yeoh, he said: "Terengganu's initial commitment before the official launch of the tour on July 4, motivated MSN to try to get other sponsors so as to ensure the ProSeries-level race continues to be in the calendar of the International Cycling Union (UCI).
"This year, the Terengganu state government through their 'Beautiful Terengganu' tourism branding will sponsor 'Asia's Best Rider' category who will be wearing the white jersey," he said.
Also present at the ceremony was the Chairman of the Youth Development Committee, Sports and Terengganu NGO, YB Ustaz Hishamuddin Abdul Karim.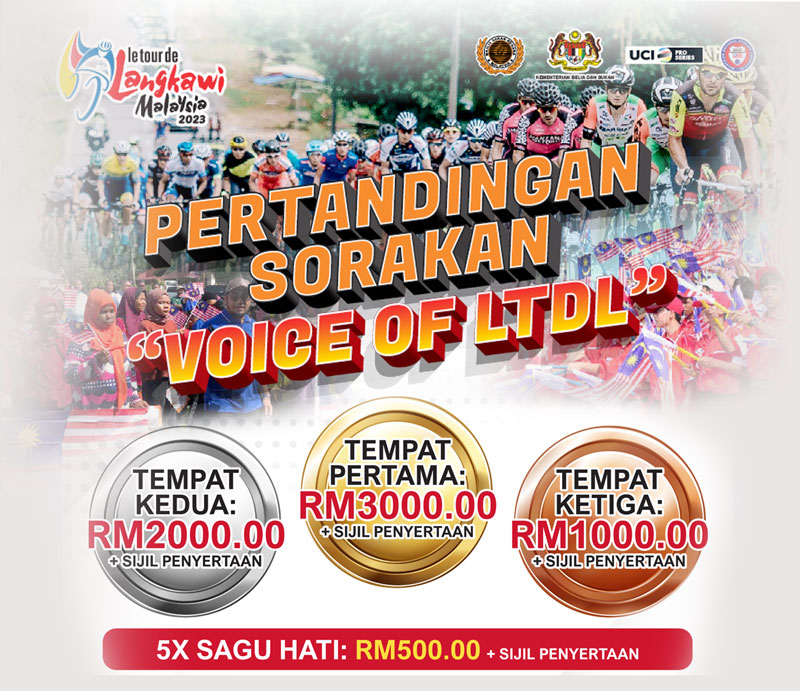 PERTANDINGAN SORAKAN "VOICE OF LTDL"
Join the excitement on the race route, cheering on cyclists, and stand a chance to win incredible CASH prizes!
Download our PDF catalogue and form now. Simply fill them out and send to cavalcade.ltdl.nsc@gmail.com.
For further details, call us at 013-2876334.